In today's digital landscape, businesses must have an online presence to stay competitive and reach their target audience. A key component of any effective online marketing strategy is Search Engine Optimization (SEO) – the process of improving a website's visibility in search engine results pages. One of the most valuable SEO tactics is conducting a competitor analysis to benchmark your performance against others in your industry. This allows you to identify gaps and opportunities to improve your own SEO and content strategy.
In this guide, we will explore what an SEO competitive analysis entails, why it is crucial, and provide a step-by-step guide to carrying out this process effectively. Whether you are looking to launch a new website or optimize an existing one, a competitor analysis is an invaluable exercise that yields actionable insights. Let's get started!
What is SEO Competitive Analysis?
SEO competitive analysis is the process of investigating and comparing your competitors' SEO and content marketing strategies. The goal is to understand their tactics, learn which ones are working well, and identify opportunities where you can outperform them.
Specifically, competitive analysis allows you to:
Discover the top-ranking keywords and pages for your competitors
Analyze their on-page optimization and content strategy
Evaluate their backlink profile and link-building activities
Identify SEO blindspots and gaps in their strategy you can capitalize on
By learning from your competitors' efforts, you can refine your own SEO and content plans to gain an edge. It enables you to rank higher in search results, attract more organic traffic, and ultimately grow your business.
Why is SEO Competitor Analysis Important?
SEO is not performed in isolation – you are constantly competing against other websites for those coveted top search rankings. Conducting competitor analysis keeps you aware of the SEO landscape and ensures you are matching (or exceeding!) the efforts of rivals.
Here are some key reasons why regularly monitoring competitors is critical:
Benchmark Your Performance: Competitor analysis allows you to compare your website's rankings and traffic against others. You can set goals and KPIs based on the top performers in your niche.
Identify SEO Opportunities: Find out which keywords your competitors are ranking for. This reveals new keyword opportunities to target through your own SEO and content efforts.
Learn from Their Strategies: Study competitor strategies that are working well, including their on-page optimization, content themes and backlink building tactics. Derive SEO best practices from their efforts.
Find Weaknesses: Determine areas where competitors are under-optimizing or falling behind. You can fill gaps in their content and optimizations to get ahead.
Monitoring Changes: Regular competitor analysis keeps you updated on the latest SEO and content marketing strategies rivals are employing. You can constantly adapt and improve based on changing competitor efforts.
By keeping a close eye on competitors, you can ensure your SEO and content marketing strategy remains effective and optimized. Now let's go through the steps to perform an SEO competitive analysis.
How to Run an SEO Competitive Analysis
Conducting a competitor analysis does not have to be a complex process. Here is a step-by-step framework you can follow: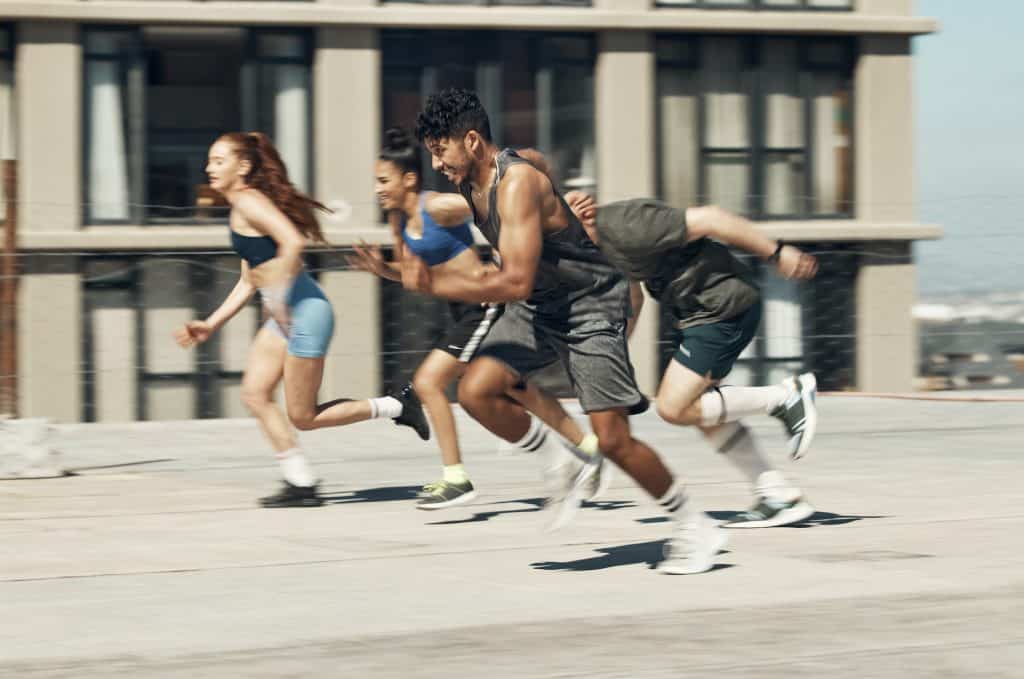 Find your Competitors
The first step is identifying who your main SEO competitors are. These should be websites in your industry or niche that also:
Offer similar products/services to your business
Target the same group of customers
Rank well for your desired keywords
Start with a Google search for your brand name and main keywords. The websites appearing at the top are likely your key competitors. You can also use tools like SEMrush, Ahrefs or SimilarWeb that allow you to input a domain and find related sites.
Analyze Competitor Backlinks
A site's backlink profile offers great insights into their SEO and content strategy. Use a backlink analysis tool to evaluate competitors' backlinks, including:
Total number of backlinks – Higher is usually better
Domain authority – Measure of site quality; aim for links from reputable domains
Anchor text – Reveals the type of keywords/phrases they are optimizing for
Link velocity – Shows how rapidly they are acquiring new links
Identify sites competitors have secured backlinks from which you can also approach. Check whether competitors are building spammy links you should avoid.
Review Keyword Rankings
See what keywords your competitors rank for on the first page of Google search results. This indicates the terms and topics they have optimized their pages around.
Make note of any high-value keywords they are ranking well for that your own site does not. These present prime SEO opportunities to target through your content and optimization efforts.
Analyze Their On-Page SEO
On-page SEO encompasses optimizations made on a website's pages to improve organic search visibility and rankings. Examine competitor's on-page elements including:
Page titles and meta descriptions
Use of target keywords/phrases throughout the content
Image optimization practices
Site speed and mobile-friendliness
Schema markup implementation
Compare their on-page optimization to your own website's to identify areas for improvement.
Check Out Their Content Strategy
Analyze the blog articles, videos, and other content published by competitors. Take note of:
The types of content and topics covered
Frequency of content publication
Level of resource investment into content
Engagement levels like social shares and links
This reveals content themes and formats working well that you can also create and promote on your own site.
Identify SEO Tactics They Are Employing
As you research competitors, make note of any specific SEO tactics, tools or best practices they are leveraging. For example:
Usage of SEO plugins/extensions like Yoast
Implementation of site search engine
Building local SEO signals and citations
Promoting content through PPC ads
Use of Google Search Console and Analytics
Determining their holistic SEO strategy provides insights you can incorporate into your approach.
Conclusion
Regularly monitoring your competitors provides tremendous insights that allow you to enhance your overall SEO and content marketing strategy. By identifying their top-performing keywords, backlink sources, on-page optimizations and content formats, you can benchmark your own efforts and discover new opportunities.
Set a reminder to revisit this analysis every 1-2 months. SEO is an ever-evolving practice as search algorithms change and competitors adjust their strategy. Stay on top of these trends so you can outrank your competitors and win more organic traffic.
With the steps outlined in this guide, you now have an effective framework to perform in-depth SEO competitor analysis. By learning from rivals and keeping your strategy agile, your website will become harder to beat on the SERPs.