In today's digital landscape, lead generation is a crucial component of any business's marketing strategy. LinkedIn has emerged as one of the most effective platforms for generating quality B2B leads. In this paper, we will explore what lead generation entails, why LinkedIn is well-suited for it, and provide tips on how to leverage LinkedIn for successful lead gen. Whether you are looking to launch lead gen efforts or optimize existing ones, this paper will outline best practices to drive results. Let's get started!
What is Lead Generation?
Lead generation refers to the process of identifying, nurturing, and qualifying prospects to determine their interest level in your products or services. It involves attracting potential buyers through content marketing, email campaigns, events, etc. and convincing them to share their contact information in exchange for gated assets like eBooks, webinars, or product demos.
The goal is to capture relevant contact details like name, company, job title, phone, and email to develop a sales pipeline. Lead generation is focused on initiating interest, while lead nurturing and sales processes further develop qualified prospects. Robust lead gen is essential for driving business growth.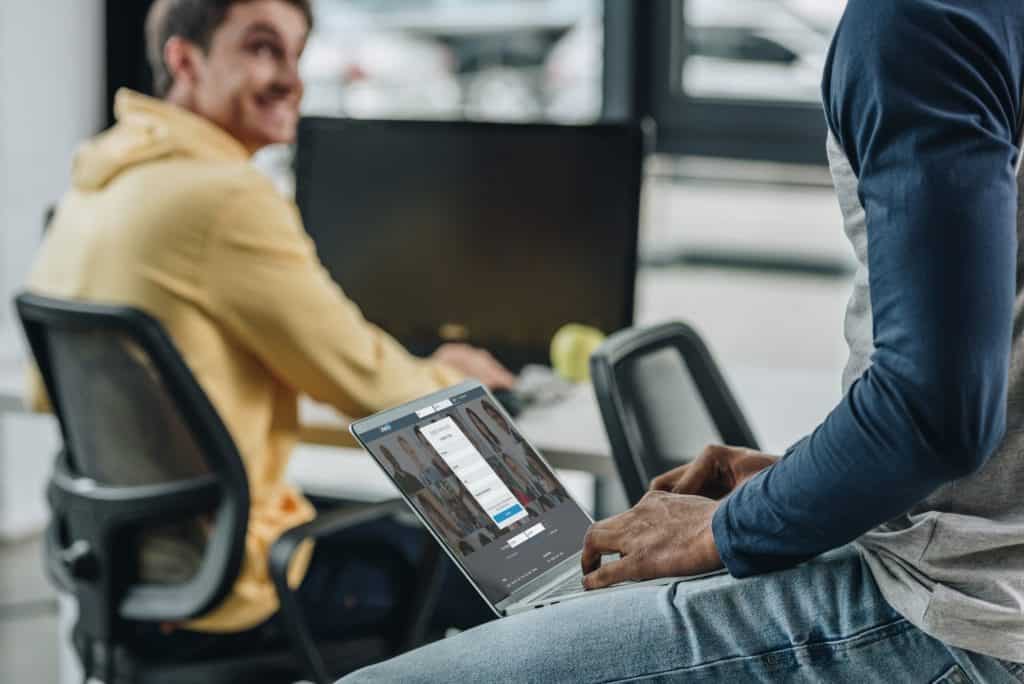 What is LinkedIn Lead Generation?
LinkedIn lead generation leverages the professional networking platform to attract and engage prospects that match your ideal customer profile. With over 800 million members, LinkedIn is the go-to resource for B2B lead generation.
You can utilize both organic and paid tactics like LinkedIn Groups, targeted content, Sponsored InMail, and lead gen forms to generate prospects. LinkedIn's depth of professional data allows you to precisely target decision-makers and influencers at companies you want to do business with.
Is LinkedIn a Good Platform for Lead Generation?
With its unmatched professional audience and depth of business data, LinkedIn offers tremendous advantages for lead generation, including:
Targeted Reach: You can segment prospects based on information like job title, industry, company size, and interests. This level of targeting is not possible on other social platforms.
Lead Intelligence: LinkedIn provides robust intel on both individuals and companies so you can fully understand prospects before engaging them.
Trust & Authority: Prospects view LinkedIn as a trusted platform for professional networking and content. This makes them more receptive to inbound outreach.
Intent Data: LinkedIn captures and provides insight into what members are interested in, allowing you to align your messaging with intent.
Retargeting: Engage prospects beyond LinkedIn through retargeting ads with LinkedIn's Audience Network.
Integrations: LinkedIn integrates seamlessly with marketing automation and CRM systems, enabling a streamlined lead capture process.
These advantages make LinkedIn the premier channel for tapping into business decision-makers and driving qualified leads.
Why is LinkedIn a Great B2B Lead Generation Platform?
Here are the key reasons LinkedIn excels at generating B2B leads:
Access to Decision Makers: LinkedIn provides access to millions of professionals with influence – the very people you want to connect with and sell to at target companies.
Highly Segmented Ad Targeting: Sponsored Content and Sponsored InMail allow you to drill down to extremely niche audience segments based on firmographics and interests.
Lead Gen Forms & Tracking: Easily create forms to capture lead contact info and integrate them with campaigns to track performance.
Detailed Company Pages: Company Pages share in-depth firmographic data, technologies used, recent news, and employees. Valuable intel for sales prospects.
Efficient Nurturing: Features like automatic follow-ups on messages make it simple to develop relationships with prospects over time.
Trusted Platform: The professional context of LinkedIn encourages quality engagement, as opposed to more intrusive cold outreach strategies.
For businesses selling B2B services or products, the combination of these capabilities makes LinkedIn the #1 lead generation platform. Now let's look at tips to maximize your results.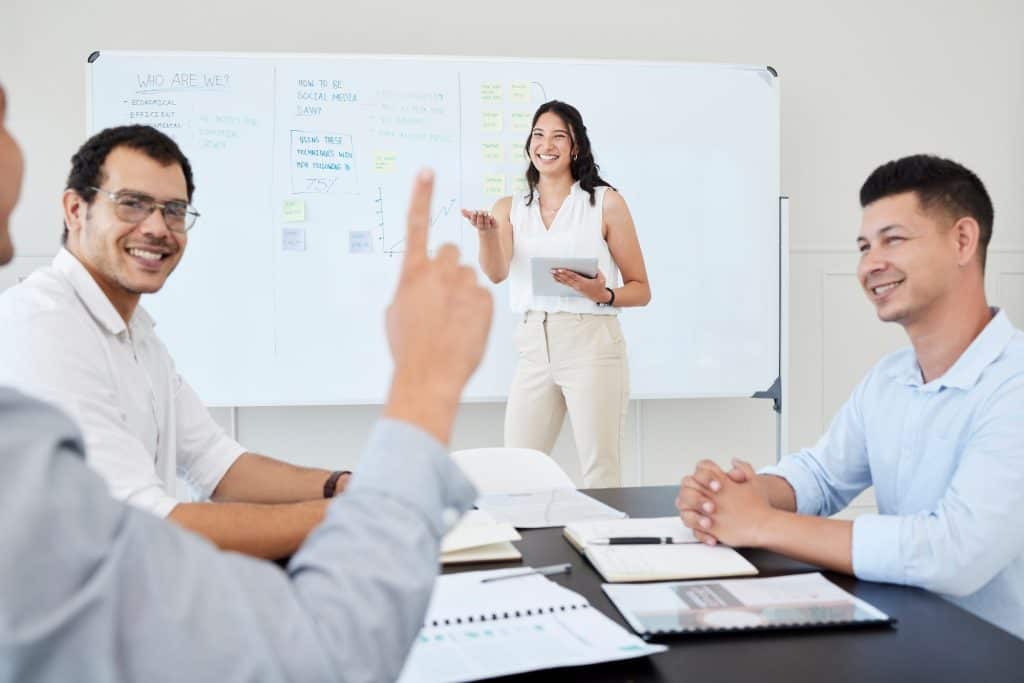 How to Generate Leads on LinkedIn
To effectively generate high-quality leads on LinkedIn, it is important to implement a strategic process that combines best practices and proven strategies. In this article, we will outline a step-by-step LinkedIn process to help you drive successful lead generation results.
Complete a Detailed Company Profile: A well-optimized Company Page is a crucial first step in establishing credibility and providing prospects with valuable information about your business. Take the time to create a detailed company profile that highlights your products, services, and company culture. Ensure that key keywords relevant to your industry are included to enhance visibility in LinkedIn search results.
Leverage LinkedIn Groups: Engaging with LinkedIn Groups that are relevant to your industry allows you to position yourself as an expert and build credibility among peers and prospects. Join groups where your target audience is active and share valuable insights, answer questions, and contribute to discussions. This will help you establish yourself as a thought leader and attract the attention of potential leads.
Publish Relevant Content: Creating and sharing meaningful content is an effective way to establish thought leadership and attract high-quality leads on LinkedIn. Develop articles, blog posts, videos, and other forms of content that resonate with your target personas. Focus on providing valuable information, insights, and practical advice that address their pain points and challenges. Consistently share this content on your Company Page and personal profile to engage your audience.
Utilize Targeted Ads: LinkedIn offers targeted advertising solutions like Sponsored Content and Sponsored InMail campaigns. These allow you to customize your messages and reach your ideal customers on the platform. Utilize the targeting options provided to narrow down your audience based on job titles, industries, and other relevant criteria. By reaching the right people with personalized messages, you can significantly improve your lead generation efforts.
Use Lead Gen Forms: Lead Gen Forms on LinkedIn allow you to capture valuable lead information without redirecting prospects to external landing pages. Place lead capture forms strategically on your Company Page and in your ads to make it easy for prospects to express their interest. Ensure that your forms are concise and ask for only the essential contact information to maximize conversion rates.
Follow Company Pages: Identify target company pages that align with your ideal customer profile and follow them. This will give you insights into their activities, updates, and news. By engaging with their content and showing interest in their company, you build connections and increase the chances of attracting their attention and potential leads.
Send Connect Requests: Proactively reach out to prospects by sending personalized connection requests. Focus on connecting with decision-makers and influencers within your target companies. Personalize your messages to show that you have taken the time to research their background and understand their interests. This personalized approach can lead to meaningful conversations and potential opportunities.
Conduct Outreach Campaigns: Use LinkedIn's messaging features to conduct outreach campaigns to engage prospects while they are active on the platform. Craft customized sequences that provide value and personalized messaging to capture their attention. Remember to focus on building relationships rather than sending generic sales pitches. This will improve response rates and increase the chances of converting leads.
Partner With Employees: Encourage your employees to leverage their own networks to expand your reach and generate leads. Provide them with relevant content and encourage them to share it within their networks. This not only increases the visibility of your company but also taps into the power of employee advocacy. Their personal connections and endorsements can significantly impact lead generation efforts.
Conclusion
LinkedIn's unmatched professional audience, business intelligence, and targeting capabilities make it a top-tier platform for B2B lead generation. By implementing the strategies outlined in this paper, you can attract your ideal prospects, build credibility, and drive more revenue growth.
Focus on creating quality content, utilizing precision ad targeting, and developing relationships with prospects. With the right approach, LinkedIn can become a goldmine for generating leads and advancing them down the funnel. Start where your prospects already are – on LinkedIn.