Harness the Power of YouTube to Amplify Your Business – Here Are The Best Strategies!
YouTube is the talk of the digital town! It has an immense population of active, engaged users who engage with its content on a daily basis – viewing videos, streaming live events and seeking out answers to their questions. YouTube's reach continues to expand exponentially as more people explore what it has to offer.
Are you surprised to learn that online video advertisements are surpassing their TV ad counterparts? YouTube is the world's foremost platform for viewership, and people love watching videos. Thus, it should be your first choice when it comes to constructing a brand identity, engaging customers in conversation, and promoting your business. Don't wait any longer – whether you're just starting out or already an experienced entrepreneur – now is the perfect time to revolutionize your digital marketing career by using YouTube as a tool for success in 2023!
Ready to dive deep into YouTube? Let's explore the process of creating a YouTube account, strategies for promoting your channel, and how analyzing analytics will help you maximize this powerful marketing tool.
Ready to gain a comprehensive understanding of YouTube? Kick back, relax and peruse this helpful guide!
What is YouTube marketing?-Ways to promote your youtube channel
YouTube marketing is the process of leveraging YouTube to promote your business, products, and services. It involves utilizing various strategies to get more visibility for your channel on YouTube's platform. Some of these include optimizing your videos for SEO (Search Engine Optimization), creating engaging content, using paid advertising campaigns, and capitalizing on influencers who have an established audience base.
YouTube campaigns can be an incredibly effective way to promote services, brands, or products. Creating a YouTube channel and uploading promotional videos is essential for success – but don't forget the power of utilizing influencers! Together these two tactics will ensure you reach your target audience in an engaging and memorable way.
YouTube's vast video content library is what draws users in and keeps them active, making it the perfect platform for creating brand awareness. Moreover, due to its cinematic nature, users stay engaged for longer periods of time; this offers an unprecedented opportunity to market services and products with maximum efficiency. YouTube is a great way of reaching new audiences who may not have heard about your business before – so act now and make sure you're taking advantage!
Are you curious about the power of YouTube content production? The answer is obvious: create and tailor your videos to precisely what consumers are searching for. Whether it's an instructional or a comprehensive guide, ensure that you target your audience accordingly. If done correctly on social media networks, high rankings will come naturally as you tap into different markets across the globe. Utilizing this strategy can help bring in a massive amount of potential customers!
It is said that a thousand-mile journey must begin with its very first step, and this only holds true when it comes to beginning your YouTube channel. It may be difficult at times but if you persistently create strategies and stay determined, success will eventually follow. Start by creating your own YouTube channel before proceeding towards achieving the goals of your business!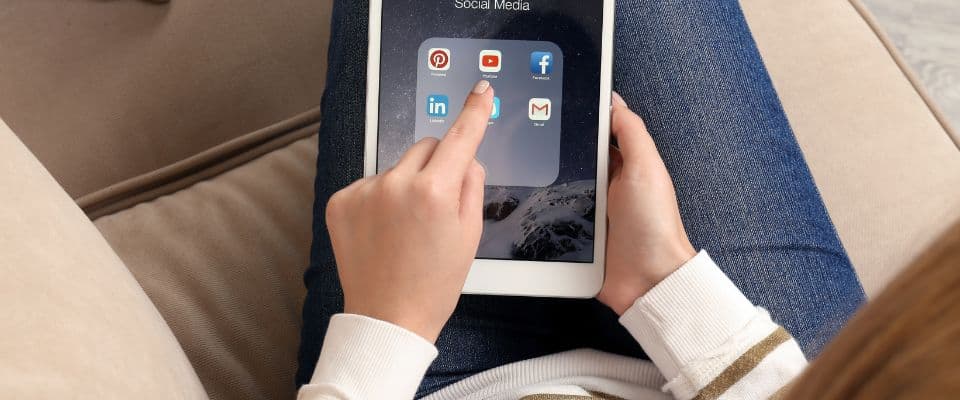 Why use youtube to promote your business in 2023?
YouTube is the world's largest video-sharing platform and continues to grow exponentially as more people explore what it has to offer. This makes YouTube an ideal platform for business owners looking to promote their brand in 2023. By creating powerful videos that are engaging, informative, and entertaining, businesses can easily reach their target market and make a lasting impression.
There are several advantages associated with using YouTube to promote your business in 2023; firstly, you will be able to leverage the massive audience of over 1 billion active monthly users on YouTube. Secondly, by utilizing this large base of potential customers you can create content that is tailored specifically towards your target audience. Finally, through various analytic tools available on YouTube, you can effectively measure
With the constant competition in business, even large businesses must come up with creative strategies to make their products and services visible on YouTube. It may be a bit of challenge for your brand to rise above the rest during online searches; however, consistent advertising can go a long way towards helping you reach more customers at an affordable cost. Don't give up – keep investing in your marketing campaigns so that others can discover what you have to offer!
Unsure if YouTube is the best option for your online marketing endeavors? Delve into these incredible benefits of using YouTube!
Your Business will get traffic from YouTube
Leverage YouTube to create compelling videos for your advertisements – people inherently find them fascinating and comprehend the content quickly. Think of it like a movie! This technique reaches a vast number of viewers worldwide, as more individuals opt to watch and learn from YouTube rather than read disjointed stories. With such an influential platform in your corner, you can anticipate heightened traffic rates towards your business when taking it online on this giant network.
Statistics have shown that:
YouTube is 2nd positioned in search engines while 3rd after Google and Facebook regarding the number of visits
Globally, in one month, more than 1 billion individuals visit YouTube
There are 100s of hour's videos uploaded on YouTube within 60 seconds
Through YouTube, people will quickly get to interact with your business on Google
Have you noticed the majority of ranked content on Google video? It's true that Google collects all types of information, such as views, blogs, books and news to produce dependable results – with increasing emphasis placed on videos. With this in mind, it's clear that if businesses want their content to appear at the top of a search engine result page (SERP), they should consider creating more video content for maximum visibility!
To get noticed and improve your ranking on Google, create a high-impact article for your website, then add an associated video to YouTube. This will lead to more backlinks being formed from other websites that link back to yours – allowing you to reach new audiences and rise in the rankings of search engine results pages!
Your content permanently remains
Content re-purposing is the key to success in today's modern age. By taking content that has already been published and reshaping it, you can reach your target audience more easily and effectively by reiterating a single theme multiple times over a short period of time. With this process, one can successfully connect with customers interested in their business quickly and efficiently!
Your audience is grown worldwide
Unquestionably, one of the greatest perks of using YouTube for Business is its potential to reach a new audience. To take advantage of this opportunity and expand your viewership, make sure you're producing quality content frequently — if not daily! This will allow more viewers to discover what you have to offer and possibly become loyal subscribers who keep coming back for more. With regular updates on YouTube, you can share valuable insights with a larger crowd that would never find out about it otherwise.
If you can express yourself clearly in any language, the potential to grow your business on YouTube is limitless. By being able to articulate and communicate effectively with those around you, no matter what they speak or understand, the opportunities available are endless!
Besides creating videos, to reach new potential customers ensure that you incorporate closed captions. Furthermore, adding calls to action and annotations will allow you to target specific audiences with different strategies for success. With this combination of elements your video content has the chance to grow exponentially!
The audience will purchase your products and services
To achieve success, business owners must create captivating and emotional videos that show their services or products. This kind of content builds trust with the audience, allowing them to be more likely to buy from you or recommend your product on social media. With emotionally compelling videos, businesses can establish a connection with potential customers – inspiring loyalty and creating an experience they won't forget!
Use AdWords for video to target Audience
It is essential to remember that when constructing a successful YouTube business marketing strategy, you should generate videos that your audience is actively searching for and fascinated in. By doing this, you will have the capability to increase viewership with "earned views." Additionally, by employing "Adwords for videos," you can introduce paid advertising campaigns which aim at securing engaged viewers.
Earn revenue through video AdSense
Through the regular production of videos, you have a potential to generate income. Google AdSense hook-up with your video program helps monetize what you create – and here's how it works: You gain 68% of the total money earned when someone clicks on your content – no matter which country they are in!
Overall, YouTube is an effective business tool that can open many doors and opportunities for businesses of all sizes. By being creative in how you use it, there's no limit to what you can achieve! So take advantage of its potential and start promoting your brand today – with maximum visibility!
What type of videos can you create to promote your business? (21 Ideas for your YouTube Channel)
1. Video Tutorials
Often referred to as "how-to" videos, these educational clips are a great resource for tackling issues and inquiries that arise in daily life. Viewers appreciate them because they offer helpful solutions – so it's no wonder why those who watch the video come away with new knowledge!
2. (AMA) Videos referred to as Ask Me Anything
A great way to engage with your followers and answer any burning questions they may have about your services or product. This type of video is also a great opportunity for you to get to know your subscribers better – as well as build relationships with them.
3. Whiteboard Videos
Whiteboard videos are perfect for creating a visual representation of what you're trying to explain. They bring the material in a crisp and clean manner – allowing viewers to understand the message quickly and without any confusion.
4. Listicle Videos
A listicle video is the perfect way to demonstrate how many items there are in a certain product or category. This type of video provides an effective way to engage the audience by providing them with concise and informative content.
5. Product Reviews
YouTube is an outstanding platform to review products or services of your own. Not only does this provide customers with a better understanding of what you're offering, but it also gives them the confidence in their purchase.
Social proof is a powerful tool for driving sales – so make sure to include this type of content in your marketing strategy.
6. Educational Videos
Whether you're creating videos about a certain topic or product, providing your audience with informative and valuable content is key to winning them over quickly. By offering free value in the form of educative videos, you can captivate your target market effectively.
7. Challenge Videos
Through challenge videos, you can showcase the human element of your company. Whether it's a single entrepreneur or an organization with countless employees, these engaging clips will reveal to potential customers the level and scale of your business.
8. Unboxing Videos used for YouTube marketing
Unboxing videos are designed to ignite watch time on YouTube, showcasing the unveiling of an innovative product. This approach drives viewers in droves as they eagerly wait to see what's new and exciting! It also increases your subscribers who will be excited for notifications when something fresh is released. Are you seeking more watch hours and followers? Utilize Unboxing videos along with other effective tactics to promote your channel!
9. (BTS) Videos, "Behind the Scenes."
If you're looking to showcase the human side of your brand, consider creating a vlog on YouTube! Similar to challenge videos, these are ideal for displaying not only the culture of your business but also its onboarding and hiring process. These types of videos provide an engaging way for viewers to learn more about what makes your company unique.
10. Explainer Videos
According to Statista, over 96% of active Audiences prefer to watch explainer videos to understand more about the products or services offered by your brand. YouTube campaigns have immense potential to make an impact. Using templates, you can effortlessly create and explain videos with ease!
11. Demo Videos for Products
Crafting effective product demonstration videos is key to earning your audience's trust, and this can only be done with truly impressive visuals. The best way to make them appealing? Tell a story! With the right narrative, you'll be able to leverage these videos for maximum impact – so why not give it a try?
Use "PAS (Problem-Agitated-Solution)," Framework in which you
Show a specific problem
Agitate the problem
Show your solution for this particular problem
12. Video Testimonials
Videos are intended to generate social proof which can convince those who have never interacted with your business before. When they observe the success of other customers, this will spark their curiosity in what you're offering and make them believe that they too will achieve positive results.
13. Reaction Videos
People love to be entertained, so including reaction videos in your YouTube strategy can show both the human and compassionate side of you, thus cultivating trust with your viewers.
14. Webinar Teasers
By hosting or posting webinars to YouTube, you can share your knowledge and expand your reach. Over time, this will result in a larger audience eager for more of what you have to offer!
15. "Community-Based" Videos
Although they appear to be similar, educational and community-based videos are actually quite different. Rather than you teaching a certain concept as in previous methods of learning, with these new kinds of videos the society itself helps guide the process – which has been proven to generate trust through social proofing.
The way to approach it:
Conducting expert Interviews
Let the community speak for you and present your topic in an informed manner
Q&A based on community responses
16. Videos relating to the results of the business
Make an indelible impression on your viewers or audience by proudly displaying your successes!
17. Meet the Team Videos
These BTS videos are created with the purpose of displaying the company's personnel and providing visual proof to their audience.
18. Employee Spotlight Videos
Videos are crafted to showcase each employee's role in the firm's triumph.
19. Company Values Videos
Videos are created to persuade the audience that your business is worth their time and money.
20. Q&A Videos
Q&A sessions offer an amazing opportunity to build relationships with your audience and demonstrate your expertise. Plus, gathering questions via email or social media provides the perfect chance for engagement so that you can effectively respond and showcase your leadership authority.
21. Company Culture Videos
If you're a company looking to find capable employees, Company Culture Videos are the perfect tool. These videos portray your organization's values and goals, helping prospective workers get an idea of what it would be like to work for you.
22. Video Blogs
Through these video blog posts, you can explain everything from production to revenue generation in an easy-to-understand format.
23. Product Launch Videos
Introducing a spectacular new product to the market requires an impactful message that can be easily comprehended by viewers for optimal effectiveness.
24. Video Podcasts
Capturing a podcast is extremely straightforward. All you need to do is record an audio or video of yourself and your guest!
Youtube Ad options to Promote your Business
In the following section we explain to you the best way to promote your videos on youtube.
Please understand that most of the time you want to use dedicated videos for this to work, Youtube Ads need to have a specific structure and need often to be tested in different versions so you can get the best results.
What is a YouTube Trueview Ad?
Skip Ads is a revolutionary video advertisement that enables viewers to dismiss the ad after just five seconds – but only if they are not captivated! This gives advertisers assurance that they engage with their desired audience. Plus, Skip Ads ensures that you don't pay for disinterest – you only pay when action is taken and can measure your campaign's success through website traffic increases, which leads to increased sales and more revenue!
What is a YouTube Non- skippable In-stream Ad?
This form of advertisement cannot be strategically placed; it can randomly appear before, during, or after a video. Additionally, you are unable to skip the ad and must watch all 15-30 seconds in order to access the content of the video. You have no control over when they will appear – this type of marketing is non-negotiable!
Pre-roll video ads have an undeniable advantage – they are incredibly direct in delivering your message to a wide audience. However, one of their main drawbacks is that viewers cannot skip the ad and it can disrupt their viewing experience. Despite this downside, pre-roll videos remain highly popular due to their impressive conversion rates within a concise amount of time.
What is a YouTube bumper Ad?
YouTube Pre-Roll Ads are brief, 6-second clips that run prior to the primary video content. Businesses can benefit from these ads without being a nuisance to their viewers with eye-catching visuals and text messages. Because they play before the start of videos, pre-rolls make a lasting impression in just seconds, as they cannot be skipped over!
For brands that want to forge an emotional connection with viewers, short videos are the perfect tool. A sense of anticipation will be fostered as people watch a brief video before delving into the main content. Companies can use this powerful medium to reach out and engage their target audiences by employing creative visuals, humor, music and other techniques so that their messages will not go unheard.
What is a YouTube Sponsored Card Ad?
Video ads are a great way to drive traffic and raise awareness of your company's products or services. It is an effective marketing tool that includes an image, text, call-to-action button, and link to draw people in the direction of your website or those affiliated with it. With this type of advertisement you can quickly increase visibility for your brand!
The card is prominently featured alongside the video and can be tailored to your needs with visuals, headline copy, or even polls/surveys. When clicked on, it will expand for more details about what you are selling. Furthermore, YouTube viewers can swiftly click through to your website without having to navigate away!
What is a YouTube Overlay Ad?
To truly maximize its impact, an interactive ad should appear at the end of a video and occupy 15-20% of the screen area. This way, viewers can see it without having their overall experience obstructed. By optimizing user preferences based on demographics, gender, or interests you can create targeted content that resonates with your audience more effectively.
What is a YouTube Display Ad?
YouTube Ads are the perfect way to target viewers who have a keen interest in your products or services. Whether they appear as banners, text ads, or other formats, these advertisements can direct traffic directly to your website and landing pages efficiently.
With custom visuals, titles, descriptions, and URLs available to them, businesses have the flexibility they need to make their content as dynamic as possible. YouTube videos and related pages offer a massive audience potential for your ads with impressions from highly targeted views.
With their detailed targeting options like demographics, interests, topics, and channels; businesses can reach their desired audience at an effective cost. Thanks to the pay-per-click pricing models of the platform; you only have to spend money when your advertisement is clicked on or viewed by a potential customer.
4 YouTube Tools used to promote your business on YouTube
Advertising on YouTube can be a breeze with the right tools! Create stunning videos, optimize them with SEO and visuals that captivate your audience's attention, then measure success by leveraging analytics to make sure you're getting results. With these strategies at hand, you'll have no trouble reaching your advertising goals.
1. YouTube Studio (managing your youtube channel)
YouTube Studio is a powerful YouTube tool. There are no charges when using it. Excellent, great features that can:
Upload videos
Track performance insight
Creation of a video snap screenshot.
With the YouTube Studio app available for Android devices, customizing your videos on YouTube is simpler than ever – all you need is a phone to get started! With this convenient tool, you can take full control of your content from anywhere in the world.
It is a tool that has a lot of free songs that have different lyrics. You are allowed to create and supplement your videos using the sounds provided. There is no harm in piracy as YouTube entirely fully gives you access to them.
With YouTube AutoSuggest, you can unlock a world of content possibilities and discover the titles that people are searching for. As soon as you enter your search terms, suggested topics will appear – often those at the top being in higher demand. Pay attention to these suggestions so that you can identify which keywords work best in ranking videos like yours; by doing this, you'll be able to develop your video with similar key phrases and have it up on the platform quickly!
YouTube Creators is an incredible resource for creators, however only individuals and businesses with 10K+ subscribers can access it. With the facility come plenty of opportunities to collaborate, inspire others, produce videos more easily, and take advantage of a multitude of resources that offer support.