Why should you advertise on Facebook?
Facebook is an exceptional social media platform for business marketing. With over 2.7 billion active users, there's a massive audience ready to be exposed to your offerings! Plus its expansive advertising network accommodates businesses from all industries and any size of operations. Taking advantage of this incredible opportunity could prove incredibly beneficial for the success of your organization – so why wait? Get on Facebook now!
Paid advertising may be overwhelming for a novice or new Facebook marketer, but it can bring many rewards. That's why one must have the necessary knowledge and ability to navigate this form of marketing successfully in order to see success.
Are you just getting started with Facebook advertising? Let me take the stress off your shoulders! I have a free guide specifically tailored for those fresh to promoting on Facebook. This article reveals tried and true tactics as well as superior strategies for creating successful ads, constructing an updated business page, and launching an effective campaign from beginning to end. Don't hesitate any longer; let's kickstart your journey into mastering Facebook ads!
Utilizing ads is an effective way to reach a large market, so it's essential that you are familiar with how to set up your Facebook ad account, craft compelling advertisement content and build successful campaigns. Knowing these skills can be the deciding factor between success or failure when it comes to advertising.
Research indicates that Facebook offers a 20% share of the digital advertising market, making it an ideal choice for online marketing – with Google being number one. With Covid-19 changing how businesses operate in 2020, implementing a solidified presence on social media platforms is more essential than ever before.
With a growth in revenue of 11% since 2019, totaling an increase of $18 billion over the past two years alone, it is clear that Facebook remains one of the most successful online communities and platforms. Unlike other businesses utilizing new technology who struggle to reach their desired level due to insufficient traffic or customer engagement on their store pages, savvy companies are turning towards using both Google and Facebook as reliable advertising sources.
Facebook PPC, or "Pay-Per-Click," has become the go-to method of internet advertising due to its impressive outcomes, quick implementation and budget-friendly cost.
What are Facebook Ads?
Facebook Ads are powerful marketing tools that enable businesses and individuals to engage their target audience through the use of eye-catching videos, texts, and images. With Facebook Ads, you can reach more potential customers with your message than ever before!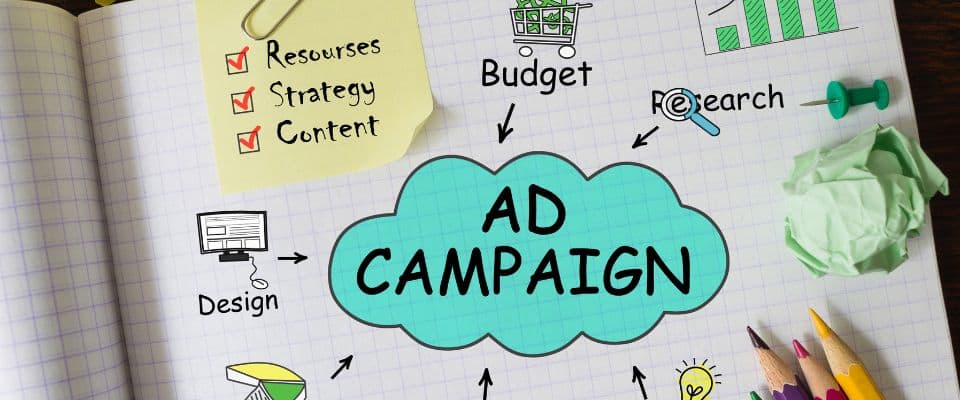 Benefits of creating Facebook ads
1. Audience Micro-target
If you're looking for an effective way to reach your desired target audience, then look no further than social media advertising. Facebook stands out from the rest with its powerful and comprehensive data that allows advertisers to micro-target their ads in ways other platforms simply can't offer. With this advanced technology, your ad will be visible only where and to whom it matters most!
Facebook has extremely specific details to help businesses customize their ads and target the ideal audience. With this feature, companies can segment audiences according to unique criteria—resulting in more effective ad campaigns that reach a wider but well-defined range of customers.
To ensure their message reaches the right audience, businesses can utilize Facebook Ads for segmentation and targeting. The following list outlines how companies can narrow down those ads to maximize success
Interest (Based on users customers profile)
Income
Spoken languages
Location
Life events
Job title
Political affiliation
Education level
Recent purchases and behavior
Gender
With Facebook you have targeting options that allow you to identify the exact audience for your business. With these features launching a Facebook advertising campaign is essential in order to build and expand your brand awareness – you can even target individuals who have already interacted with it!
"Audience Insights" gives businesses a comprehensive understanding of who is engaging with their page and how they interact on Facebook – something neither Google nor Bing can provide. This data helps to narrow down the audience demographics, allowing you to focus your efforts in more meaningful ways.
2. Retail ROAS is always high
Wolfgang Digital's 2020 KPI report advised that user feeds and Facebook ads are the highest-performing e-commerce advertising methods. This is likely because of the plethora of features on Facebook, such as Messenger, Marketplace, and Feeds – all which make it a dominant force in digital marketing campaigns.
A recent survey of marketers revealed that 41% experienced the highest return on ad spend from their Facebook ads.
3. Better different Facebook ads types for your business needs
With a variety of options, Facebook advertising is the optimal choice for businesses seeking to maximize their paid social media efforts. From classic photo ads with captions to carousel and video posts, this powerful platform offers an array of features tailored specifically for promotional purposes.
Video – Video ads come in a variety of lengths, from standalone videos to series and user feeds. They can also appear on streaming services or Instagram stories for maximum visibility.
Stories – Engaging visuals, like static images or videos, often appear in these ads. When tapped by a user, the ad redirects to its corresponding page.
Messenger – You can find them interspersed among your conversations on the Facebook Messenger App.
Carousel –The power of Carousel Ads lies in its ability to provide users with up to ten static images, making it easier than ever for them to explore and navigate the ad.
Slideshow – Engage your viewers with interactive videos featuring motion, text, and sound!
Collection – Collection ads represent a considerable leap forward for advertisers as it permits them to curate distinct collections of items that customers can interact with individually.
Playables – Game ads can be a great tool for engaging with users prior to them downloading an app. Unlike just using plain text, Facebook provides various ad types that help businesses reach their objectives.
4. Low cost and affordable (you can set it according to your budget)
Utilizing the Facebook Ads Manager is cost-free, and so are the ads. What you'll need to pay for is a budget that will enable you to effectively run your campaigns. Although costs associated with Facebook advertising can be quite low, it's important to remember that this highly depends on several other factors as well.
5. Facebook ads – Quick results
If you are aiming to bring in rapid revenue and conversions using ads, Facebook business ads provide the ideal platform for brands. Simply set up your campaign within Ads Manager and leave it up to their team of experts; they will review your ad content for compliance with all applicable guidelines. Approval is granted typically within 24 hours, after which point the advertisement goes live – bringing an almost immediate return on investment through website clicks, sales volume increase, or overall conversion rate enhancement.
6. Facebook offers specific business goals
Facebook's "advertising objectives" offer marketers the perfect way to optimize their business endeavors. Through this, businesses can achieve better results with different ads since they are tailored towards various aims—like generating more engagement and conversion or driving traffic. Thanks to Facebook, it has never been easier for brands to target key demographic groups!
specific ad goals
Boosted post-ads-engagement
Page Campaigns- increase traffic to your "business's Facebook page"
Call-to-action campaigns
7. Massive audiences
Statistics demonstrate that a whopping two-thirds of adults are active Facebook users, making it an exceptional place to advertise. Whether you're targeting small businesses or large corporations, the visibility and reachability of ads on FB is unparalleled – your message can get out in no time at all!
8. Access to comprehensive and robust data
Facebook Ads Manager is essential for business owners and marketers alike, as it provides valuable insights on the performance of their ads. This ad measurement tool allows users to strategically target precise audiences in order to optimize visibility and maximize impact. With Facebook Ads Manager, users can easily track metrics such as reach, impressions and clicks – providing invaluable tools that empower them to craft effective marketing campaigns tailored specifically towards achieving their goals.
Breakdowns By leveraging analytics, businesses can better target their customer base by obtaining insights into the age range and geographical region of those interacting with their products.
Attribution reports Utilize data to pinpoint where products are flourishing, and capitalize on these opportunities for business growth.
9. Enhance performance growth by the use of A/B ad testing
Advertising on Facebook is incredibly advantageous due to its A/B testing tool – allowing businesses to heighten the efficiency of their ads, resulting in more successful outcomes. Splitting and testing your ads over a period of time with an allotted budget tailored for a specific audience can make this possible. This efficient approach has been known to ensure optimal results for any business.
10. Through Facebook, one can easily set up pay-per-click ads
There is no limitation on your creativity when it comes to creating a Facebook ad for launching your campaign. All that's needed are two simple steps: setting up a business page and obtaining a Facebook account!
11. Filter ad feature: Block audiences that don't bring value to the business
Using "Block lists" Ads filters aid companies in preventing the display of advertisements to regions with an unlucrative market or audiences that lack interest for their products. This significantly decreases monetary losses in business by exhibiting ads only to engaged viewers, thus optimizing Return On Advertising Spend (ROAS) and ad proficiency.
12. Forecasting of ads and estimate of performance
With the forecasting feature on the "Facebook ads network" integrated with "Estimated Daily Results" and estimated reach, it is easier to estimate the number of customers reached and the range of results gained within a given time.
13. Remarketing of Facebook ads
Remarketing is an advertising strategy that allows companies to target their previous customers or those who have expressed interest in their products. It does this through the use of cookies and session tracking technology, providing a personalised experience for users as they engage with your brand.
One can apply this strategy to initiate an increase in conversion rate hence increasing revenue generation.
On top of that, the strategy can excel by making use of "Facebook pixel" – a piece of code which tracks all user action on the page. Furthermore, "dynamic ads" can target the specified remarketed customers.
14. Sponsored messages
The Sponsored Message with Messenger Ads, businesses have the capability to distribute information about promotions and updates directly to their target audience. Creating these ads is an effortless task – you simply craft the ad like any other type of advertisement with one key difference: setting your objective as "messages", thus categorizing it under messenger ads.
15. Content marketing campaign giant
Facebook ads are indispensable for any content marketing program. By crafting the perfect ad that targets a captivating audience, you can rapidly grow your blog's presence and generate more page likes and higher traffic through click-through rate (CTR). As a result, impressions will skyrocket and organic website visits will follow suit!
How much does it cost to advertise on Facebook?
There isn't one set cost when it comes to Facebook ads. Many components come into play, such as the user's objectives and budget, thus making each ad campaign different from another. By taking these factors into consideration, you can determine what type of budget will be necessary for your own advertisement needs.
Such factors include:
Targeted audience
In order to reach a wider audience, you'll need more of an investment than if your target was smaller and more specific.
Placement of ads
The kind of ads placed on Facebook and Instagram differs, so depending on the platform you decide to use for advertisement, it will affect what type of adverts are seen by your audience.
Duration of Campaign
How you manage your time while running an ad campaign is pivotal.
Industry competitiveness
The fiercer the competition in a particular sector, the more resources are required to drive ads. On the other hand, with scant competitive pressure, you can get away with spending fewer funds on your campaigns.
Time of year
Advertising costs may be subject to seasonal changes due to holidays and other events throughout the year.
Time of day
Studies have indicated that the cost per click is most economical during early morning hours.
Location
Prices for Ads may vary depending on the country.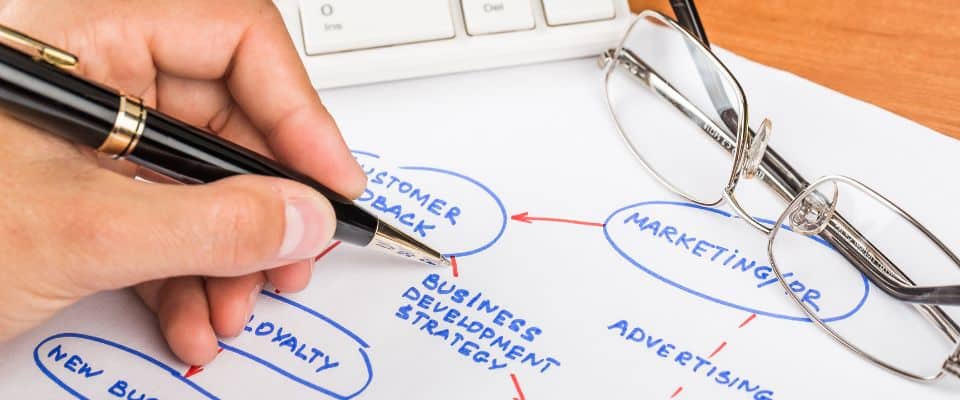 What kind of business should advertise on Facebook?
1. Retail Industry –"B2C Companies"
Companies within the B2C market have continually demonstrated their efficacy through Facebook's advertising campaigns, utilizing ads that align with their services and products. Here are several explanations of why Facebook is so dominant in retail markets.
$0.70 lowest CPP cost
1.59% CTR-Second Highest
The cost of advertising and marketing campaigns is minimum
brand loyalty is built
A boost for the instant rise of small businesses.
Customization through Facebook marketing
2. Retail Industry – "E-commerce businesses"
With its cost-effectiveness, Facebook has been an invaluable asset for e-commerce stores that want to promote their business. Thanks to Facebook's low advertisement charges, businesses have easily been able to leverage the platform and reach a vast audience.
Here are some of the e-commerce stores:
E-grocery stores for groceries ordering and delivery
Online stores such as Alibaba, eBay, Shopify, Amazon, etc
Office equipment
3. Real Estate firms
The average cost per click (CPC) is only $1.81 and the cost per action (CPA) reaches an impressive $16.92, making these Facebook real estate Ads exceptionally attractive to remote workers and retirees alike who are looking for efficient ways to make a return on their investments.
4. Consultant Agencies
Leveraging Facebook's massive user base, countless consultancy companies and agencies have tapped into their potential through the use of Facebook Ads to drive attention and revenue to their business.
5. Investment firms
During the unprecedented pandemic, with nearly all jobs closed and families in confinement, a passive stream of income became indispensable for financial stability. Bitcoin was one such avenue investors pursued to achieve this goal; its value has been rising since then. To bolster these efforts many companies set up campaigns on Facebook to reach out potential clients who were looking for reliable solutions during uncertain times.
Trading platforms such as:
IQ options
OctaFX
ExpertOptions
did exceptionally well on Facebook
FAQs
How should I start my campaign on Facebook?
Before launching your advertisement campaign, take the time to create an informed plan. This should consist of your desired outcome and budget allowance. Additionally, consider applying certain advertising practices that will enable you to optimize daily spending costs. Once done with all these elements, you'll be ready to start a new campaign embarked on success!
What are the common Facebook video ads?
Common Facebook video ads include:
Sponsored stories that appear in News Feeds,
Carousel ads, which allow viewers to scroll through multiple images or videos,
Collection ads (which showcase products or services in an interactive format), and lead generation ads (that prompt users to submit contact information
What's the lifetime budget you need to spend on your Facebook on running ads on Facebook?
When allocating funds for a Facebook campaign, the amount of money you will end up investing greatly depends on what your business aims to accomplish. If, let's say, increasing brand recognition is one of your primary objectives, then it would be wise to put more money into this endeavor than if you are looking mainly to boost sales or leads. So don't wait any longer! Start advertising on Facebook today and start seeing results!